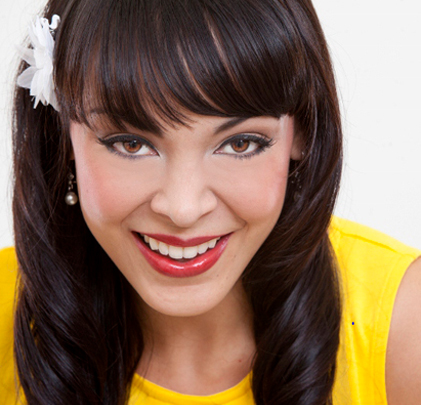 "Mike Check's" Tala Marie Interview:
And you think you're busy?  Tala Marie was was born to be a triple threat in the world of performing after learning early on in life that practice makes perfect.   In fact, this Las Vegas Showgirl keeps her stages in two States.  On the Vegas strip, her presence is in the Matt Goss Show over at Caesar's Palace where she's danced for the past seven or so years.  In LA – she's all about the modeling and acting.
She's pulls off all three quite well and will no-doubt be a notable name in the world of show business.  This month alone she has the premier of the movie "Unidentified," and a role in the "Comedy of Errors," which has three Park show dates in October (see below).  And, jumping father ahead to January — look for her on TV with an announcement soon.  Mike Check chats with Tala Marie.  Listen to the interview.