ABOUT MIKE DORIA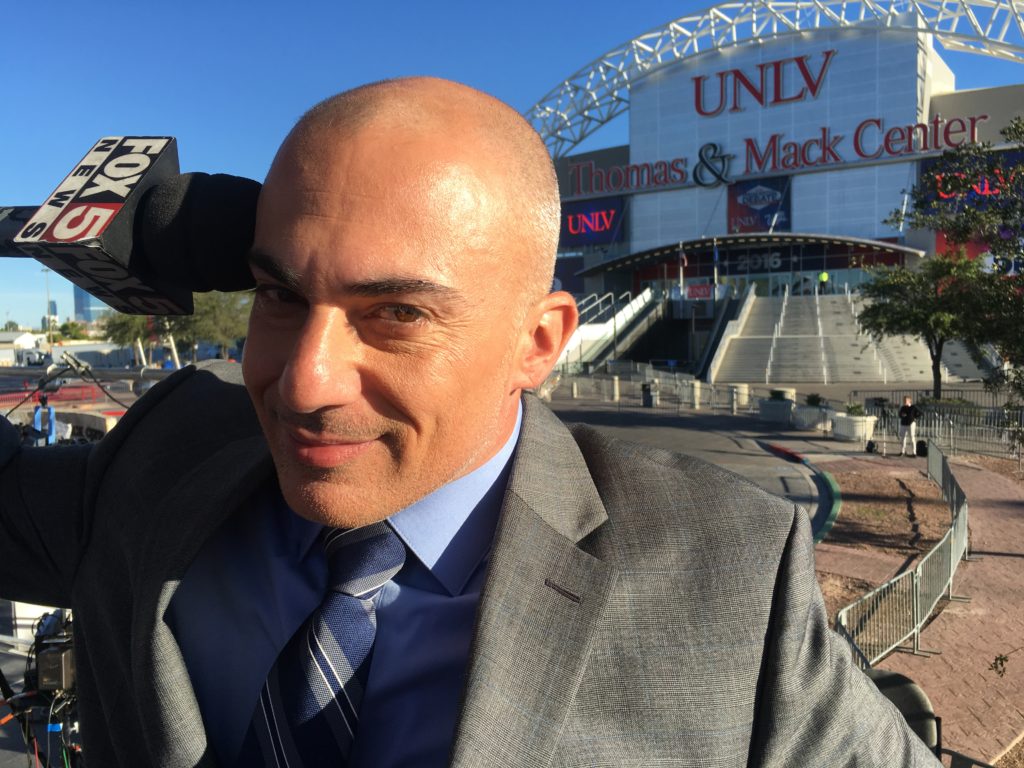 Just when I thought I knew everything, everything decided to write an addendum!  I think Mike Doria is Latin for "nice try." It's ok — I love learning.  In 2016, I got an offer to return to Fox 5 Las Vegas to reprise my role as morning Reporter.   After some intense soul searching, I jumped back in front of the camera to grow even more fearless about looking like a fool in the feature story world. However, this time around it earned me the title of "Best Reporter" in the Best of Las Vegas Awards.  Did I forget to mention I go into work at 2 am during the week?
In 2006, I bought a one way ticket to Las Vegas.  I moved from my hometown of Rochester, NY where I was working as the evening Reporter at WHAM-TV.  Prior to that I held reporting jobs in both Albany and Binghamton, NY.  I graduated from Brockport State College in 1998 with a degree in Fraternity. Wait — I mean Communications.  Would you believe I only recently realized I graduated on the Dean's List?  In 2008, I created Mike Doria Ink. — a small copywriting and social/web content creation business that helps other businesses.  Between 2006 to 2015 I also had another side job as a Celebrity Interviewer for Us Weekly  and Life & Style Magazines.  I've met every celebrity except the one I want to meet!  And if Alanis Morissette is reading this, can we do lunch?
In between my side jobs, I also managed to work a couple of full-time gigs in the Public Relations and Marketing worlds.  There's something about communicating with people I just can't seem to shake. I spent a year in radio as a Digital Content Manager and hosted a segment called 'The Blog Report' on KXNT 840 AM.  When I turned 40 in 2016, I successfully started my mid-life crisis.  I'm still working toward completing it.
In my spare time, I'm active with my church on mission trips and other events.  I'm also 1/4th of the improv troupe Nebraska Tire.  I also enjoy karaoke, books and discovering resourceful websites.  Check out www.todayIfoundout.com.  Finally, I've published two books "It's a Sign, Stupid," and "The LIght Year."  A third is coming.