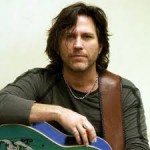 "Mike Check's" Kip Winger Interview:
Some quit, some become jaded, some end up in rehab and some start from scratch outside the life of rock stardom they once knew before the fat lady started singing.
And then there's Kip Winger.  You know him better as the good-looking, long hair sprayed front man of the 80's metal band that bears his last name.  When "Winger" wound up a statistic of sorts –like many other metal bands that were 86'd when the 90's hit — Kip flipped the proverbial cassette over.  Turns out his b-side had one hell of a hidden track.  Hear how this musician finer-tuned himself into an accomplished composer.  Even more impressive — he didn't walk away from the music that made him.  He, instead, made — and still makes– time for both.
INTERVIEW: I connected with Kip the tail end of August.  He was on a tour bus headed to Ohio.  I was  in my car on a lunch break at work.  The odds were slightly stacked against the audio recording for this interview…but the rock star always wins.