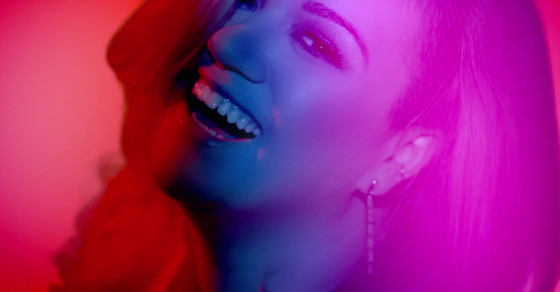 Kelly Clarkson Piece by Piece Review | Headphones and Speakers Blog
By: Mike Doria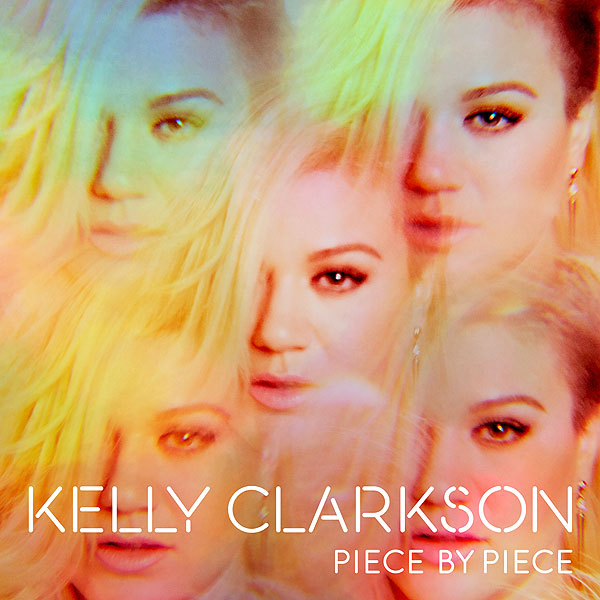 Four years since her last pop album, Kelly Clarkson returns with her latest and her first while being a new mom. The selections for Piece By Piece (Deluxe Edition)

culminate into one clearly cohesive album and a collection of songs that offer a lot less angst and boy-bashing than we're used to from American Idol's inaugural winner back in 2003.  In 2015, Clarkson, 32,  is a married woman (Brandon Blackstock) and the mother of eight-month old River Rose.  Pregnant while recording Piece by Piece, there is plenty of perfection with the power notes only Clarkson's pipes can push out.
The lead single "Heartbeat Song" is the album's absolute pop-centric crowd pleaser that is no doubt playing in a club somewhere right now or stuck on auto-repeat on someone's car stereo.  Chunk guitar chords slightly reminiscent of "Since You Been Gone" from her Breakaway Album
 or "My Life Would Suck Without You" from All I Ever Wanted
 make this song classic Clarkson but all lovey-dovey this time around. "Invincible" is up next.  The big drum crashing mid-tempo ballad's name is just what it suggests with lyrics 'Now I am invincible, no I ain't a scared little girl no more, Yeah I am invincible, what was I running for?' The chorus is filled in with Clarkson's vocal acrobatics and this song is sure to be a favorite for any young girl or woman who is going through some stuff in life but looking out for the silver lining.
Mix a little super upbeat synthesizer with that signature eerie EDM background sound and you're left with a standout ballad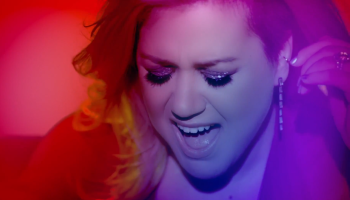 called "Someone."  Clarkson's crisp voice on this track with lyrics 'you had your red flags up and raised, more traffic than East LA' is the album's I'm sorry — but not really —  song.  The slight pluck synthesizer in the chorus keeps the song on the prettier side rather than the rage direction it could've gone.  An EDM sound with a musical theater type voice is probably then best way to describe "Take You High."  In fact, if you close your eyes, you can almost picture Clarkson on a stage acting in some modern-day fairytale story.  The marching-band drums (think "Save You" from Clarkson's All I Ever Wanted album) propel the song into a chorus that plays around with the vocals similar to what Katy Perry
, Miley Cyrus Bangerz [Explicit]
and Ke$ha
are known for.  The song is soft and cute.  Not the album's best, but certainly nowhere near the worst — if there were a worst.
The album's title track "Piece by Piece" is a near tear-jerker and sure to hit home with anyone who grew up in a single parent household.  Clarkson is clearly talking to her father in this song as the lyrics read 'but your love isn't free, it has to be earned, back then I didn't have anything you need, so I was worthless.'  Unclear is whether Clarkson forgives her father or is still somewhat shaken by his shoddy parenting.  Either way, the song's uber emotion is pitted against a happy upbeat melody that makes this track triumphant and a standout on this album.  
During interviews, Clarkson revealed she was turned down by a few of the people she'd requested to join her in a duet for the album.  But, John Legend was not one of those singers. The two are vocal dynamite on "Run, Run Run."  Backed with just piano and a hint of violin, Clarkson and Legend's partnership on this song may be a hard sell as a single release but it's certainly a well-written buffer between the album's electronic heavy songs.  "I had a Dream" and "Let Your Tears Fall" are then next two songs on "Piece by Piece" and where the b-sides begin on this 13 track album (16 on the Deluxe version). Both are big-time bubblegum pop sounding but great for dancing around the house while cleaning on a Saturday. "Tightrope" offers another of those piano ballad buffers on this album.  Clarkson's damn near perfect voice softy delivers this song's very thought provoking lyrics 'And I aint' seen nothing like you, the way you light up every room tonight so easily, And I have moved mountains babe, just a stumble and too long a grace, And still I can't compete,' regarding a love gone awry.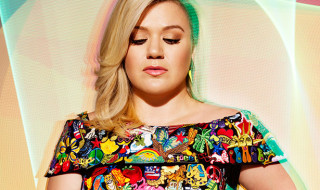 "War Paint" brings back that EDM-esque background beat and sound while Clarkson punches through this upbeat song singing 'we could beautiful without our war paint, our war paint.  And we could have it all once we let our wall break, our walls break.'  Not the most memorable track on the album because it sounds like three songs we've already heard on "Piece by Piece."  "Dance with Me" should be scratched from the b-side and slipped into the number three spot on this album. It's that good!  The electronic intro and first few lines of the song has you scratching your head wondering where you've heard this before or with what song it shares similarities.  A few more seconds of thinking and you start coming up with Celine Dion's version of "I drove all night."  When the chorus hits in this song you can almost envision yourself on the dance floor with streamers and confetti popping and people going wild.  At least I can.  Listen to this one loudly!
"Nostalgic" opens with someone scrambling through the radio stations in search of, well, nostalgia.  The tempo, guitar and drums certainly take us back in time — circa 1980-something.  In fact, Clarkson even sounds 10 years younger in the song. Weird how that happened and even weirder song to digest.  It will grow on you.   "Good goes the Bye" is album's final track and once again, one of the misplaced songs.  It belongs among the a-sides with it's clever key and voice that almost doesn't sound like Clarkson at all.  Think back to Clarkson's third album My December and the song "Chivas" and cross it with "I Want You" from her fourth studio album, All I Ever Wanted. It's flirty, memorable and magical with lyrics stating 'slam goes the door, hush goes the phone, out goes the flame and I'm standing here alone.'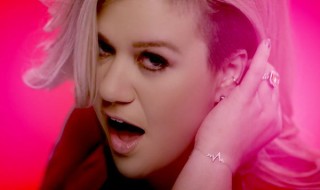 If you pick up the deluxe version of "Piece by Piece" you'll snap up three additional songs from Clarkson.  The first is "Bad Reputation" which sounds nothing like the rest of the album and takes on a 70's sound of sorts.  It ends up resembling the music in Lauryn Hill's
 "That Thing."  I liken it to the times when a young girl is in her mother's closet playing dress up.  It's cute — but you don't let her walk around looking like that beyond that moment.  Skipping right along to "Second Wind" and you get a carnival/circus sounding number that is actually quite cute.  As Clarkson sings 'you can hate me underestimate me, do what you do cuz what you do don't phase me,' you're once again wondering which of her past songs this sounds like. I'm still stumped on this one but there's definitely a connection.
So here's the lowdown.  You're certainly going to get your money's worth picking up Clarkson's "Piece by Piece."  Her vocals remain kick-ass and incomparable with most of her colleagues in the pop arena.  And, the album is good for four or five standout songs.  But if you're hoping to jump around and sing your heart out like you did on her second album "Breakaway" or be thrown for a loop in a good way like we were on "Stronger," it's not gonna happen.  Clarkson isn't in her 20's anymore and it's apparent.  However — say one bad thing about this woman or her music and I'll be the first to defend her to the Nth degree.  I've seen all of her tours and met her backstage at one her shows.  She is everything you'd hope for and more behind those hazel eyes.  And that's why we love Kelly.  Final answer: the album gets 4.5 our of 5 stars.  Check out clips of the tracks on "Piece by Piece" below.