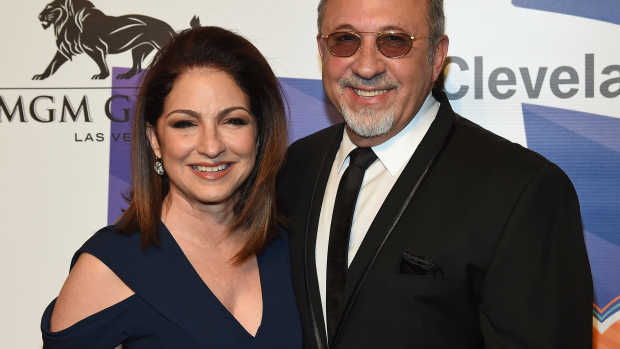 By: Mike Doria | @MikeDoria
The first round of reviews for 'On Your Feet,' the Broadway musical and life story of Gloria and Emilio Estefan, are in!  "The audiences are loving it," saidGloria Estefan
while talking to CBS Radio from Keep Memory Alive's "Power of Love" gala at MGM Hotel and Casino on Saturday.  The charity event supports the Cleveland Clinic Lou Ruvo Center for Brain Health.  "I've been there from opening night — every night — until this week when we came to do this," added Estefan.
The Broadway production, currently in previews in Chicago, tells the story of Gloria and Emilio's journey through love and music and features her hit songs including "Conga," "1-2-3," "Coming Out of the Dark" and "Rhythm Is Gonna Get You.  The show opens on Broadway in New York City's Marquis Theater on November 5th.  Gloria says she and husband Emilio are working hard to make sure it's perfect by opening day.  "We're already getting a phenomenal response, " said Estefan.
Gloria is played by Ana Villafane who coincidentally attended the same high school as the singer
.   Emilio is played by Josh Segarra and is apparently getting rave reviews from Gloria and Emilio's daughter.  "My daughter said Dad, you're hot," laughed Estefan.