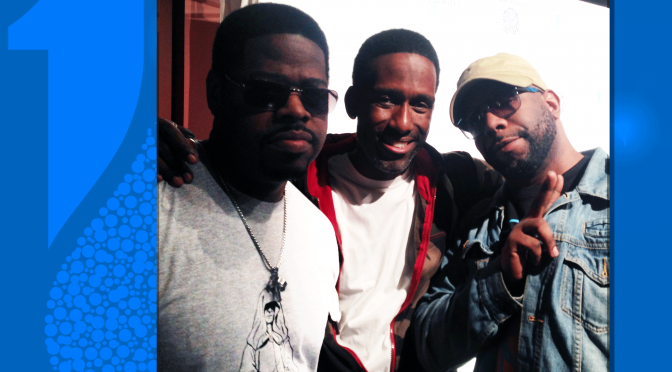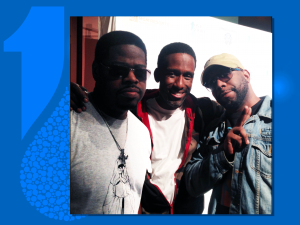 Look who "dropped" by the blue carpet at the 1 Night for One Drop performance over at Mandalay Bay on March 21st, 2014. Still showing off their incredible knack for banging out power ballads, Boyz II Men is celebrating the first anniversary of their Las Vegas show at the Mirage Hotel & Casino.  I dropped them a couple of questions regarding their show, what happens when they hear others singing their songs, their fans and the importance of pure water. They flooded me with answers.  
Mike: So I was out a karaoke last night and listened to someone butcher your song "On Bended Knee."
B2M: "Ohh. Geesh!"
Mike: When I say butcher…it's like they never heard the song before.
B2M: (Laughing) "We make 'em like that for a reason."
Mike: So I wanted to ask — when you guys are out and you come across someone singing one of your songs, do you stop and listen? 
(Shaking their heads "no")
Mike:  Why not?
B2M: "Sometimes you do.  For the most part, you let them do their thing and kind of nod.  You don't want to put them on the spot.  Just like the atmosphere of hearing it over (our) shoulder."
Mike:  So you don't go up and critique them and be like — "No, it's like this."
B2M: "No, no — we're not like that."
Mike: Your show here in Vegas is going very well.. any milestones to share?
B2M: "The show is great man.  We're excited to be here.  One year running and we hope we can stay here for a little bit longer.  It's been a great run so far.  Fans are showing up and even people who weren't our fans before here.   It's a beautiful thing.  Las Vegas is a City that demands a certain type of entertainment and we hope we can bring it to the City."
Mike: So I first saw you guys way back in the 90's at the New York State Fair on probably the hottest day ever.  People were fainting and they even had to spray us in the the crowd with water to cool us down.   So my question out of that — what have you noticed about your fans as the years progressed?
B2M: "They're getting older!  (laughing) Some of them have kids now — little Boyz II Men.  We're all shaped a lot different! (laughing still)
Mike: Well, but working here in Nevada, you slim down a little working in the heart right?
B2M: "You try to.  It's much harder to keep that boyish figure that you used to have.  But honestly, what's cool is our fans have grown with us and they have kids now who they play our music to and know they're coming to the concerts.  It's a generational thing now.  That's cool."
Mike: And finally, the importance of tonight's event and getting water to places that don't have access — pure drinking water.
B2M: "We gotta remember too — and we always forget — this is desert.  We had to bring water here.  Water is important everywhere.  As years go on and we make these large cities and these metropolis' of the world, we think that things are just supposed to be there.  But, this is one of those places where water had to be brought to bringing in clean and pure water is important.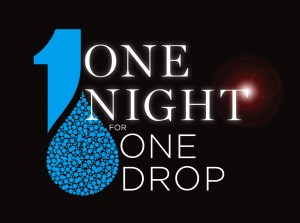 And, a bit more about One Night for One Drop: It was imagined by Cirque du Soleil. Each year, attendees of the benefit enjoy a one-time, exclusive performance that combines performers from all eight Cirque shows.  Since its inception, 300,000 lives changed and benefitted by from the event and money raised to bring much-need water to places that don't enjoy what is not only a necessity, but also now a luxury. Learn more and subscribe to the newsletter at www.onedrop.org. Kudos Cirque!!